next-gen tactical solutions
Inter-Op prides itself to identify leading edge technology partners to integrate with and/or provide stand-alone solutions to our customers.
Simple Five Button Operation
No special piloting skills are required for operation, with Hoverfly's unique five button system on the control center to control the drone on the tether from a fixed or mobile position.
Power Over the Tether
Tethered systems receive power over a thin, long-range cord from our control station, which means no battery management to worry about and unlimited flight time.
Easily Transported
Many of our systems consists of very portable drones, optional landing pads, plus a control center in a hard case. This allows for quick set-up from anywhere and maximum flexibility for use on scene, in a vehicle or connected remotely.
Secure Video & Data Communications
Data is transmitted over the tether. No RF signals means your video and data is safe from being jammed or stolen, making Hoverfly a secure, made-in-the-USA system ideal for sensitive operations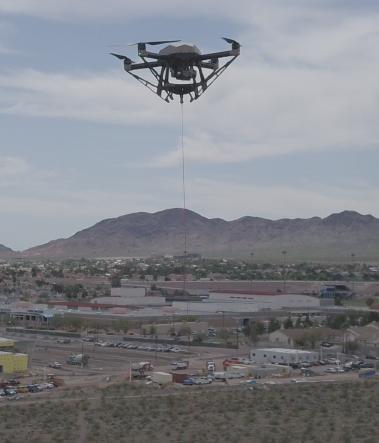 Aries defense
tactical software & application
Aries Defense possess diverse technical experience in tactical operations, network engineering, software engineering, cybersecurity, mobile software development, modeling and simulation, WMD analysis, Big Data analytics and in-depth knowledge of Geographic Information Systems.
checkpointstm
overwatchtm
Tactical network trainer (tnt)
Highside
SECURE & COMPLIANT COMMUNICATION & COLLABORATION PLATFORM FOR GOVERNMENT & ENTERPRISE
HighSide is the unified communication and collaboration platform that looks and functions like the tools your employees want to use, with the security and compliance functionality required by the C-suite and regulators.